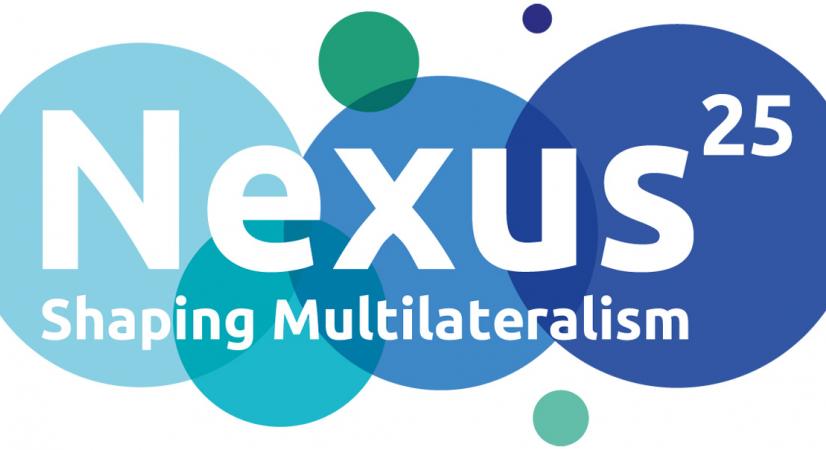 Nexus25 - Shaping Multilateralism is a project by IAI (Istituto Affari Internazionali) in collaboration with the United Nations Foundation and is funded by Stiftung Mercator. The project "aims to provide impulses for a sustainable...
Asli Selin Okyay, Luca Barana, Margherita Bianchi, Francesco Iacoella, Michael Werz
view
Spotlight
Economic responses to COVID-19 will significantly impact world development patterns for the remainder of this decade. As such, they will be key determinants for long-term greenhouse gas emission (GHG) trajectories. Many across governments, civil...

Environmental crime is growing. A 5 to 7% yearly growth in number of offenses in past years has turned it into one of the leading crimes on both the global and the European stage – the UN considers it now the fourth largest criminal area in the...
Publications
Other papers and articles

28/09/2022

Pier Paolo Raimondi

Rome, IAI, September 2022, 41 p.

In: Other papers and articles

leggi tutto

Giulia Sofia Sarno, Alberto Rizzi

Rome, IAI, September 2022, 21 p.

In: IAI Papers 22|23

leggi tutto

Raffaele Mancini

Rome, IAI, September 2022, 21 p.

In: IAI Papers 22|22

leggi tutto
Research
The IAI-Enel Foundation paper series analyses the external dimension of the European Green Deal (EGD) and its "global" consequences, with a...

leggi tutto

The objective of this research project is to analyse the role of gas in the context of the European energy transition. It will analyse the new...

leggi tutto

The role of hydrogen to achieve climate goals is emerging clearly. This molecule presents some favourable characteristics that allow to overcome some...

leggi tutto
Events
Hybrid event
Hybrid event
IAI in the media
BBC, Newsday: UK and US investigate claims chemical weapons used in Mariupol

Tass - Franza: Full oil demand recovery will be very slow dictating low price, says expert
Experts
Scientific advisor

Researcher

Head of the Energy, Climate & Resources Programme