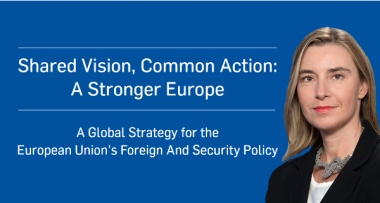 The EUGS Watch project – launched by the IAI and the Foundation for European Progressive Studies (FEPS) –  aims at critically assessing how the goals included in the Strategy are translating into action.
Progresses in the implementation of the five EUGS priorities (Security of our Union; State and Societal Resilience; An Integrated Approach to Conflicts and Crises; Cooperative Regional Orders; Global Governance for the 21st Century) and their related initiatives will be assessed quarterly through analyses at the institutional, political, and operational level. 
The EUGS Watch issues will be published online both by IAI and FEPS. The project will end in the spring of 2019. A final policy paper with a list of policy recommendations in view of the next European Parliament election will be presented in a public conference to be held in Brussels. 
The project is supported by the Compagnia di San Paolo - International Affairs Programme, the European Parliament, and the Italian Ministry of Foreign Affairs and International Cooperation.