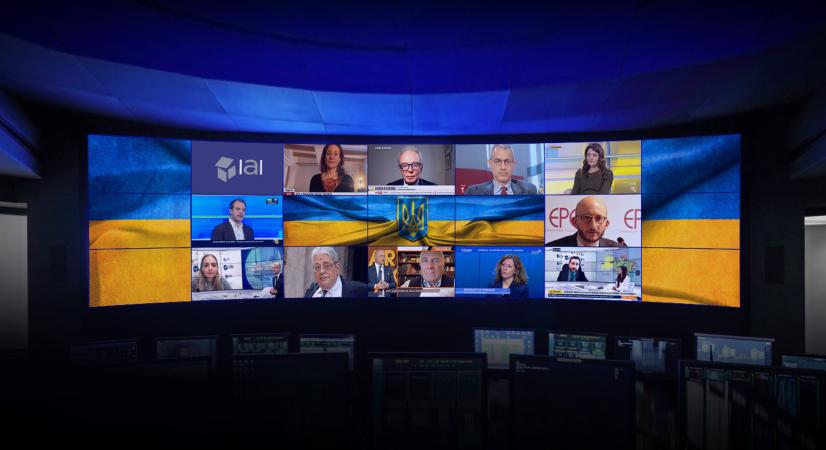 Research and expertise to help us understand: a timeline to retrace all the IAI interviews and insights – mostly in Italian – on the war in Ukraine, from the beginning.
Spotlight
With the 15th year anniversary of Kosovo's independence approaching in 2023, the status quo of the Kosovo-Serbia conflict looks increasingly untenable. For more than two decades, the European Union and its member states have heavily invested in...

The transatlantic campaign of sanctions against Russia after its aggression of Ukraine is unprecedented in scale and scope, involving not only dozens of democratic states but also many non-state actors. It imposes considerable barriers and...
Publications
Leo Goretti, Sofia Mariconti

Rome, IAI, January 2023, 19 p.

In: IAI Papers 23|03

leggi tutto

Pol Bargués, Assem Dandashly, Hylke Dijkstra

Rome, IAI, December 2022, 45 p.

In: JOINT Papers JOINT Research Paper 12

leggi tutto

Olexiy Haran, Petro Burkovskyi

Rome, IAI, December 2022, 10 p.

In: JOINT Papers JOINT Brief 25

leggi tutto
Research
The outbreak of the Covid-19 pandemic has tested the EU's cohesion and effectiveness not only with regard to its internal governance, but also with...

leggi tutto

With the withdrawal of NATO forces from Afghanistan and the continuation of overlapping security and stability challenges across much of the Middle...

leggi tutto

This project aims to explore current developments in Russia's social, economic and political life by exclusively involving representatives of Russian...

leggi tutto
IAI in the media
Boston Herald: McManus: War in Ukraine is a battle of wills and economic pain

Financial Times: Italy's media is being roiled by rows over Russian propaganda

Reporting Democracy: Experts Call For 'New Marshall Plan' For Ukraine
Experts
Researcher; Head of the Educational Programme

Senior fellow