Seven years after the annexation of Crimea and amid an ongoing war in Ukraine, Russia has tried to move towards military escalation in the Donbass region making clear that the status quo emerged in 2014 as a "new normal" cannot last. The...
Spotlight
Europol has become a hub for differentiated integration. Initially a small anti-drugs unit, the EU's police agency is now a fully-fledged body where law enforcement agencies from all around the world work together. Seen through the organisational...

COVID-19 amplifies weaknesses while exacerbating latent illnesses in infected human beings. As we enter the second year of the pandemic, one may argue that much of the same has happened to EU foreign policy towards its neighbourhood.

...
Publications
IAI Commentaries

20/12/2021

Chiara Grazia Valenzano

Rome, IAI, December 2021, 7 p.

In: IAI Commentaries 21|58

leggi tutto

The International Spectator

08/12/2021

Nesibe Hicret Battaloglu

The International Spectator, Vol. 56, No. 4, December 2021, p. 101-118

In: The International Spectator 56/4

leggi tutto

The International Spectator

08/12/2021

Pinar Tank

The International Spectator, Vol. 56, No. 4, December 2021, p. 84-100

In: The International Spectator 56/4

leggi tutto
Research
On the backdrop of the beginning of a new EU institutional cycle and the adoption of a new methodology for EU accession negotiations, the project...

leggi tutto

The next few years will be decisive for the democratic and European future of the Western Balkans. In addition to a credible enlargement perspective...

leggi tutto

The project was led by the European Policy Centre (CEP)in partnership with the members of the Think for Europe Network, the Istituto Affari...

leggi tutto
Events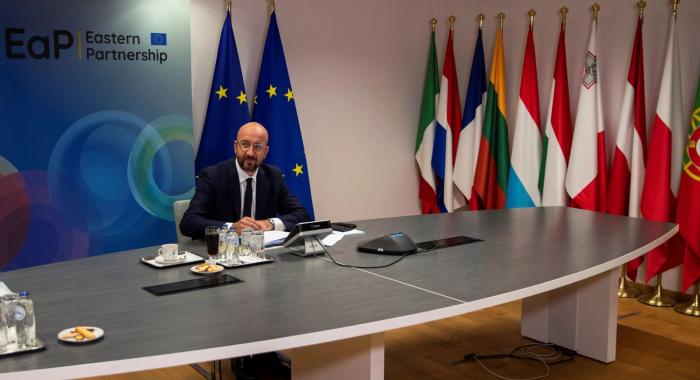 Webinar
Istituto Affari Internazionali, Via dei Montecatini, 17 - Roma
Experts
Senior fellow

Head of the Educational Programme

Researcher