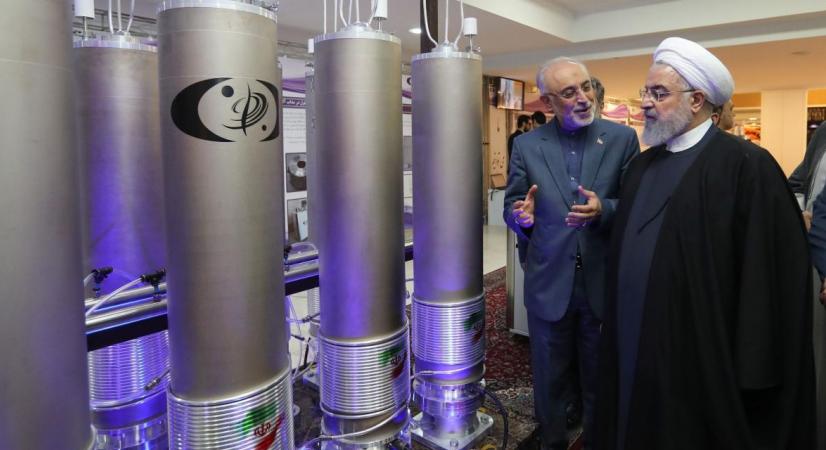 European nuclear diplomacy with Iran has always had a transatlantic dimension at its core. Facilitating US–Iranian engagement is instrumental to securing European long-term interests in supporting the non-proliferation regime and...
Spotlight
The global treaty-based nuclear order is running out of steam. The problems facing it are progressively building up, while problem-solving is losing momentum. The search for a "golden key" to address disarmament and non-proliferation in a way fit...

In a difficult geopolitical environment marked by increased tensions among nuclear-armed and nuclear-allied states, there has emerged an urgent and widespread call for the implementation of practical measures to reduce the risk of nuclear-weapon use...
Publications
Riccardo Alcaro

Rome, IAI, May 2021, 27 p.

In: IAI Papers 21|21

leggi tutto

Katarzyna Kubiak

Rome, IAI, February 2021, 17 p.

In: IAI Papers 21|04

leggi tutto

Rose Gottemoeller, Steven Hill

Rome, IAI, December 2020, 17 p.

In: IAI Papers 20|45

leggi tutto
Research
The International Affairs Institute (IAI), with the support of the EU Non-Proliferation and Disarmament Consortium (EUNPDC), is in charge of the...

leggi tutto

The Istituto Affari Internazionali (IAI) is the scientific partner in a project developed by the Foundation of European Progressive Studies (FEPS)...

leggi tutto

he International Affairs Institute (IAI) and the Vienna Center for Disarmament and Non‑Proliferation (VCDNP) in the framework of the EU Non-...

leggi tutto
Events
Virtual event
Experts
Associate fellow

Scientific advisor

Researcher