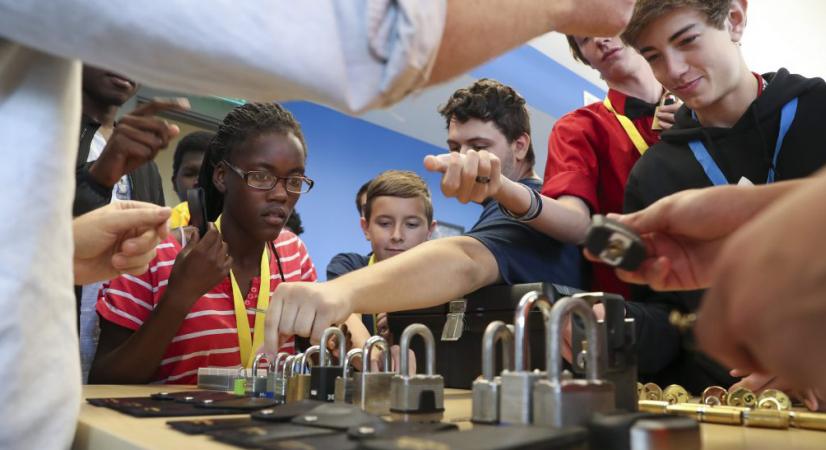 The Organization for Security Cooperation in Europe's comprehensive security approach, developed in the 1970s, continues to guide its work on new transnational and multidimensional challenges. Relations with other international...
Monika Wohlfeld, Fred Tanner
view
Spotlight
The CBRN-P3 Cluster webinar, organized by IAI, aims to address the topic of CBRN threats through an analysis of the Italian Armed Forces' field experience in Lebanon, in the framework of European and bilateral programs, as well as of the experience...

Emergency Powers, COVID-19 and the New Challenge for Human Rights
Michele Collazzo and Alexandra Tyan*

"A human crisis that is fast becoming a human rights crisis". UN Secretary General António Guterres was among...

In recent years, the proliferation of dual-use drones has increased the intensity of the hybrid and asymmetric threat these products may pose. This threat – exacerbated by the high level of technology achieved by dual-use drones – affects both...
Publications
Other papers and articles

04/05/2022

Giancarlo La Rocca, Karolina Muti, Alessandro Marrone

Spaceways STM Briefs, No. 1 (May 2022), 5 p.

In: Other papers and articles

leggi tutto

Kristi Raik, Kristine Berzina, Ivo Juurvee

Rome, IAI, November 2021, 41 p.

In: JOINT Papers JOINT Research Paper 4

leggi tutto

Alberto Tagliapietra

Rome, IAI, July 2021, 16 p.

In: IAI Papers 21|34

leggi tutto
Research
The aim of this project it to propose a design and step-by-step development roadmap of components for CBRN Hazard Management that will improve...

leggi tutto

The increased awareness of the potential of VR technology to support simulation and training procedures has led several EU MS to set up research...

leggi tutto

The increasing use of space for security and defence purposes highlights the strategic dimension of the sector. The project aims at analysing the...

leggi tutto
IAI in the media
Qantara.de - Colombo: The point of no return?
Experts
Junior researcher

Deputy Director; Head of the Security Programme

Researcher