Staccato (STAkeholders platform for supply Chain mapping, market Conditions Analysis and Technologies Opportunities)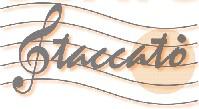 2007 - 2008
STACCATO  - a follow up activity of SeNTRE  - was a European funded supporting activity under the Preparatory Action for Security Research (PASR).
With the view to map the competences of the supply chain and to establish a multi-sector stakeholder platform, STACCATO involved End Users, Government agencies, Think Thanks, Research Institutes, Academia and the wider industrial community, with specific attention to SMEs and competences in the new Member States.
During its lifetime , STACCATO organised a large number of workshops and meetings along several missions – both demand-driven and supply-chain driven. 
Partners: ASD (AeroSpace and Defence)
Sponsor: EC