Sweden: An Active, Normative, Non-Aligned Country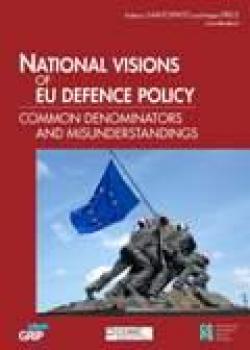 Sweden's strategic culture and its participation in CSDP have been substantially shaped by the heritage of the country's neutrality. However, active engagement in UN peacekeeping, mediation and humanitarian assistance, coupled with constant advocacy on human rights, rule of law and democracy values, have been and continue to be an important part of Swedish strategic culture, influencing its participation in the CSDP.
At the same time, the national interests of Sweden in the post-Cold War period have been, and continue to be, grouped into two main categories both influencing Swedish approach to CSDP. First, there is a strategic interest in the peace, security and stability of the neighbourhood – including not only the Baltic states but also Eastern European countries and the Arctic – as a vital condition for Swedish national security, particularly vis-à-vis Russia. The Swedish national interest in the stable functioning of the global economy based on free trade and access to markets falls in the second category. That implies a free, safe and reliable flow of goods, from raw materials to manufacturing products, services and information, through both physical and cyber infrastructures and lines of communication.
Although Sweden joined the EU only in 1995, the country has actively participated in CSDP conceptual development, institution-building and operations, to the point that it has been present in every single CSDP mission launched by the EU up to 2012. Overall, Sweden can be considered an active, normative, non-aligned country, and these characteristics are likely to remain in place in the years to come.
Details

in Federico Santopinto and Megan Price (eds.), National Visions of EU Defence Policy. Common Denominators and Misunderstandings, Brussels, Centre for European Policy Studies (CEPS), December 2013, p. 111-131, ISBN 978-94-6138-371-6