Women and Peace Operations: Achievement of the Italian Mission in Herat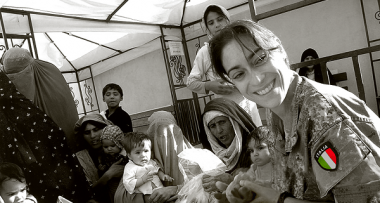 2016 - current
This research was conducted by the Institute of International Affairs (IAI) in cooperation with the Italian Ministry of Defence (MoD). As part of the initiatives carried out by IAI's Security and Defence Programme, the research aimed at addressing women's role within peace operations, as well as their contribution to security and peace building. Based on Italy's contribution to the NATO-led missions, ISAF and, currently, Resolute Support, the case study of the analysis is Afghanistan, and particularly the Herat Province. The research effort is specifically aimed at assessing the impact of civil-military cooperation (CIMIC) initiatives implemented by the Italian troops in Herat with a specific focus on gender and Afghan women.
From 28 July to 3 August 2016, the two IAI research fellows carried out the fieldwork for the research. During this time, they had the opportunity to interview over twenty interlocutors among the local population. Interviewees included both women and men, with a background, ranging from the civil society to provincial institutions, from NGOs to security forces.
Based on the findings from the field trip to Herat, the research provides some "food for thought", which could eventually contribute at enhancing the effectiveness of CIMIC gender-related activities designed and implemented by the Italian contingent.