Open European Dialogue (former Mercator European Dialogue)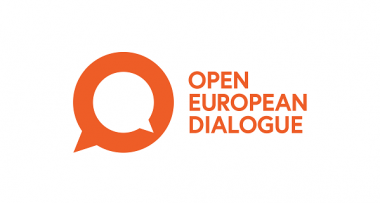 2015 - 2022
Over the past few years, the debates within and among EU member states on political issues have become more intense and often controversial. Following the Treaty of Lisbon, national parliaments gained more influence on EU policy-making. Throughout the European debt crisis, national parliaments have regularly voted on measures with great political, financial and social implications for other member states and the EU as a whole. In addition, numerous new actors have competed in elections, thus changing the political landscape and discourse.
In this context, Stiftung Mercator launched the Mercator European Dialogue in cooperation with the German Marshall Fund of the United States (GMF), the Istituto Affari Internationali (IAI), the Barcelona Centre for International Affairs (CIDOB), the Hellenic Foundation for European and Foreign Policy (ELIAMEP) and Advancing Process in Politics (APROPOS). The project has been renamed Open European Dialogue in 2020, maintaining continuity with the previous activities.
This project aims at encouraging and growing a European network of emerging as well as senior parliamentarians. The exchange of ideas are enhanced by innovative workshop formats in order to ensure a high level of interaction and dialogue.
For members of parliament the Open European Dialogue is an important opportunity to exchange their ideas on the future of Europe, get to know colleagues from other countries, and channel national concerns to the European level and better understand emerging trends.
The Dialogue convenes two levels of activities:
1. A regional level with a series of smaller bi- or multilateral gatherings and
2. A European level with three to four events bringing together 35-40 members of parliament from different countries.
Funding: Stiftung Mercator, King Baldwin Foundation, Robert Bosch Stiftung