MEDPRO - Prospective analysis for the Mediterranean region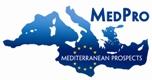 2010 - 2013
MEDPRO is a consortium of 17 institutions from throughout the Mediterranean, funded under the EU's 7th Framework Programme and coordinated by the Centre for European Policy Studies (CEPS). The project, which was completed in February 2013, aimed to explore the key challenges that the countries in the Southern Mediterranean region (from Morocco to Turkey) will face in the next decades. IAI has led WP2 on geopolitics and governance, which has examined whether the stability of the existing regimes in the southern Mediterranean is a reliable indicator of their long-term sustainability. This question has been tackled by analysing a set of case studies: Morocco, Egypt, Tunisia, Israel/Palestine, Lebanon and Syria. By carrying out this work, MEDPRO provides an academic underpinning for future policy decisions to be taken at both domestic and EU levels within the European Neighborhood Policy (ENP) and the Union for the Mediterranean.

Publications: IAI Research Paper 3

For more information about the project and its outputs, please visit MedPro.