The South East Europe Pipeline: Greater Benefit for a Greater Number of Actors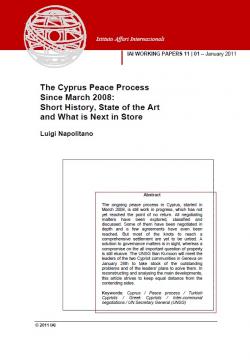 The South East Europe Pipeline (SEEP), proposed by BP in late September 2011, could eventually be the pipeline carrying Azeri gas to European markets. Compared to its competitors in the Southern Corridor concept - Nabucco, TAP and ITGI - it goes furthest in terms of optimality for all the parties involved. The combined advantages of its size, scalability, usage of existing gas infrastructure in Europe and direction, promises a more reasonable economic and political value for the Shah Deniz Consortium, Azerbaijan, Turkey and Europe, while posing a bearable challenge to Russia. The SEEP seems to offer a greater value to a greater number of actors.
Revised version of a paper presented at the seminar on "Azerbaijan's Energy Diplomacy and Western Competition over Caspian Gas", Rome, 2 November 2011. Paper produced within the framework of the project "Azerbaijan, Caucasus and the EU: Towards Close Cooperation? ".

iaiwp1202.pdf
Details

Roma, Istituto Affari Internazionali, 2012, 6 p.

Issue

1202

ISBN/ISSN/DOI:

978-88-98042-39-5
Introduction
1. Excluding alternatives: Nabucco, TAP and ITGI
2. The added value of the South East Europe Pipeline
3. Current challenges of the SEEP