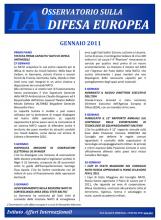 13 May 2002
General Affairs Council – Defence Ministers' Participation
The Defence Ministers of EU countries took part for the first time in the General Affairs Council. The Council examined ESDP policies and approved some documents prepared by the PSC.
The European Capability Action Plan (ECAP) and cooperation in the field of armaments and defence industry were the main issues of discussion.
22-28 May 2002
ESDP Exercise – CME 02
The first EU military exercise, the Crisis Management Exercise (CME) 02, took place from 22 to 28 May. No movements of troops were involved. 
The member states and many European institutions took part in the simulation, as well as the main international players (as observers).
The exercise tested the decision making system to be activated in case of crisis.
28 May 2002
NATO-Russia –New Council "at 20" 
The signing ceremony of the agreement for the establishment of a new NATO-Russia Council was held in Rome. The New Council takes the place of the "19+1" Permanent Joint Council.
Within this new framework, NATO members and Russia will discuss on an equal footing the policies in many areas of common interest, such as non-proliferation of weapons of mass destruction, the fight against international terrorism, theatre missile defence and crisis management.
Even if the agreement does not imply Russia's entry into the Atlantic Alliance, it nevertheless represents an important change in the security framework of the post-Cold War period.
It could have a considerable impact on the future of NATO, ESDP and European security in general and should be evaluated in the medium term.
29 May 2002
EU-Russia Summit
The Secretary General of the EU Council and High Representative for CFSP, Solana, the President of the European Commission, Prodi, and the President of the European Council, Aznar, held a meeting in Moscow with the President of the Russian Federation, Putin.
The summit discussed cooperation in matters of security and crisis management; a joint statement was released.
Further consultations will be held in the future to increase mutual cooperation and security.
Details:
Roma, Istituto affari internazionali, 2002