La primavera araba: sfide e opportunità economiche e sociali. Rapporto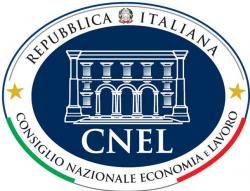 Research study prepared by the IAI for the National Council for Economics and Labour (CNEL), presented at the conference on "La primavera araba: sfide economiche e sociali e ruolo dell'Europa", organised by CNEL, Ministry of Foreign Affairs and IAI, Rome, 13 December 2011. Summary published in Documenti IAI 11|15e.
Details

Roma, Consiglio nazionale dell'economia e del lavoro (CNEL). Commissione per le politiche europee e internazionali, dicembre 2011, 73 p.
Introduzione
1. Quadro socio-economico e politico della primavera araba
Introduzione
1.1 Mercato del lavoro
1.1.1 Deterioramento del mercato del lavoro
1.1.2 Debolezze dei modelli di crescita e impatto sul mercato del lavoro
1.1.3 Inefficacia delle politiche attive del mercato del lavoro
1.2 Sistema di welfare e condizioni di vita
1.2.1 Crisi del sistema di welfare
1.2.2 Erosione del potere d'acquisto
1.3. Quadro politico
1.3.1 Contesti autoritari
1.3.2 Dinamiche politiche e problemi economici
2. Sfide socio-economiche dopo la primavera araba
Introduzione
2.1 Incertezze del cambiamento politico
2.2 Ripercussioni socio-economiche della primavera araba
2.3 Risposte dei governi
3. Ruolo della società civile
3.1 La società civile alla vigilia della primavera araba tra repressione e cooptazione
3.2 Crescente contestazione nell'ultimo decennio
3.3 La primavera araba
3.4 Società civile tra sfide e opportunità
3.4.1 Quadro d'insieme
3.4.2 Sindacati dei lavoratori
3.4.3 Organizzazioni rappresentative degli imprenditori
3.4.4 Attivismo giovanile
3.4.5 Attivismo femminile
Conclusioni
Bibliografia