La politica estera dell'Italia. Edizione 2012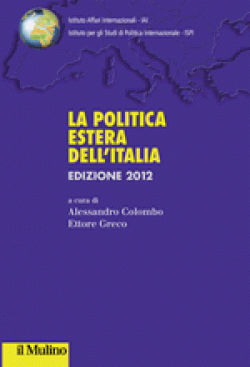 Last year was a particularly problematic one for Italian foreign policy, caught between the progressive deterioration of the domestic political scene, the debt crisis and the consequent weakening of Italy's position in the international prestige and power hierarchy, and the political upheaval in nearby areas, including the collapse of the Qaddafi regime and the civil war in Syria. The 2012 edition of the IAI-ISPI yearbook examines this bumpy road and, while looking for possible ways out, highlights other complicating factors: the tears in the international community's multilateral fabric, uncertainty in Europe, persistent energy dependence, and Italy's domestic institutional and political crisis and its search for an external anchor. The book is divided into three parts: an introductory report summarizing the problems of Italy's foreign policy and possible solutions; a section dedicated to more in-depth analysis of the main problems in 2011; a chronology of Italian foreign policy last year.
Presentations: Rome 23 April 2012, Turin 22 May 2012, Milan 29 May 2012, Pisa 8 June 2012.

cronologia_2011.pdf
Details

Bologna, Il Mulino, July 2012, 226 p.

ISBN/ISSN/DOI:

978-88-15-23850-4
Abbreviazioni
Parte prima: Rapporto introduttivo
L'Italia e la trasformazione dello scenario internazionale
1. Il contesto della politica estera italiana. La crisi della leadership internazionale
2. Le grandi trasformazioni dello scenario internazionale
3. L'instabilità internazionale e la politica estera italiana. L'intervento militare in Libia
4. La crisi della politica europea
5. Il buco nero della politica delle alleanze
6. Un anno di svolta
Parte seconda: Capitoli settoriali
1. L'Italia nella crisi finanziaria e la denazionalizzazione della politica economica, di Franco Bruni
2. L'Italia di fronte alla "primavera araba", di Silvia Colombo e Andrea Dessì
3. L'Italia e la crisi libica, di Alessandro Colombo e Arturo Varvelli
4. L'Italia e l'Ue, di Michele Comelli e Raffaello Matarazzo
5. La politica dell'immigrazione, di Alessia Di Pascale e Bruno Nascimbene
6. Questione energetica e sicurezza degli approvvigionamenti, di Carlo Frappi e Matteo Verda
Documentazione
Appendice (grafici e tabelle)
Cronologia della politica estera italiana, gennaio-dicembre 2011

, a cura di Antonia Ori e Alessandra Bertino
Indice dei nomi
Indice dei nomi geografici
Notizie sugli autori