European technological sovereignty: a response to the Covid-19 crisis?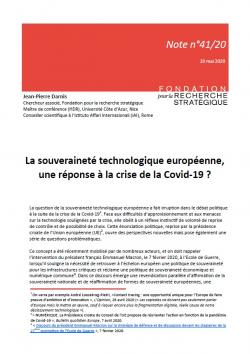 The issue of European technological sovereignty burst into the political debate in the wake of the Covid-19 crisis. In the face of the supply difficulties and threats to technology highlighted by the crisis, it obeys an instinctive reflex of willingness to regain control and the possibility of choice. This political statement, taken up by the Croatian Presidency of the European Union (EU), opens new perspectives but also raises a series of problematic questions. [...]
Details

in Notes de la FRS, n° 45/20 (29 May 2020), 9 p.