Armament and Transatlantic Relationships. The Italian perspective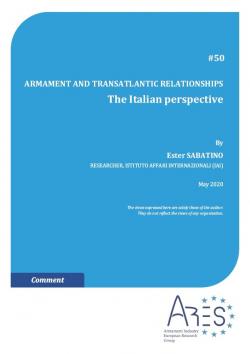 Starting from the alleged accusation from the US that Europe is trying to prevent their participation in EU defence industrial projects via PeSCo and EDF, this paper provides an overview of the Italian position with regards to transatlantic relationships and defence industry. Since the end of World War II, procurement cooperation between Italy and the US have constituted an important part of their bilateral relations, which has been recently reconfirmed by the current Italian government. Nonetheless, Italy is also one of the main supporters of European integration in the defence field, even if it requires keeping an eye on its historical partner.
Details

in ARES Comments, No. 50 (May 2020), 9 p.