Nicola Casarini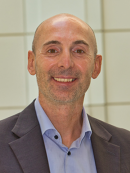 Position
Associate fellow
Biography
Nicola Casarini (PhD, LSE) since 2022 is associate fellow at the Istituto Affari Internazionali (IAI). In 2021, he was a Fellow at the Wilson Center in Washington DC. From 2015 to 2020, he was Senior Fellow for Asia at IAI. From 2010 to 2014 he was Senior Analyst at the Paris-based EU Institute for Security Studies (the EU's official think tank). He has also held positions at the Graduate Institute in Geneva, at Bocconi University in Milan, at the European University Institute in Florence, and at the London School of Economics and Political Science. Since 2004, he has visited regularly and spent research periods in China, Japan, South Korea, Taiwan and the United States.

His research interests focus on the politics and international relations of the Indo-Pacific; Europe's relations with China and Asian countries; China's domestic and foreign policy; Transatlantic relations and China/Asia, with particular attention to the US-China-EU strategic triangle. He is the author of the monograph Remaking Global Order (Oxford University Press, 2009), editor of various volumes, including: Brussels-Beijing: changing the game? (EUISS, 2013), Promoting Security Cooperation and Trust Building in Northeast Asia (Nuova Cultura, 2017) and EU-Korea Security Relations (Routledge, 2022), and co-editor of: European Foreign Policy in an Evolving International System (Palgrave Macmillan, 2007), Moving Forward EU-India Relations (Nuova Cultura, 2017) and The Routledge Handbook of Europe-Korea Relations (2022).

His works are listed on ResearchGate. His CV, including a full list of publications, is available here.

He is a regular contributor to the media. His work has appeared in (among the others): Foreign Affairs, Project Syndicate, The New York Times, Reuters, Politico, The Diplomat, Asia Times, Nikkei Asia.

Nicola is the founding director of Orientedworld.com, a consultancy incorporated in London. His personal website is: nicolacasarini.com.