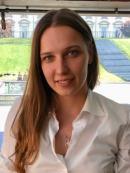 Karolina Muti is junior researcher in the "Security" and "Defence" programmes where she currently works on projects related to European defence and defence industry, civilian CSDP missions, and non conventional CBRN (chemical, biological, radiological and nuclear) threats. Previously she has worked as project assistant and completed a traineeship in the same programme. Her past work experiences include the management of international relations for a company and working with refugees for an NGO. She holds a Master degree in International Security and Politics from the department of International Relations and Diplomatic Affairs in Forlì and wrote a thesis about European defence. During her University studies she spent exchange periods in Chile and in Russia.
Karolina Muti, Livia Botti
Rome, IAI, November 2018, 11 p.

Karolina Muti
Rome, IAI, September 2018, 4 p.