Out of the deadlock. Security sector reform in the Sahel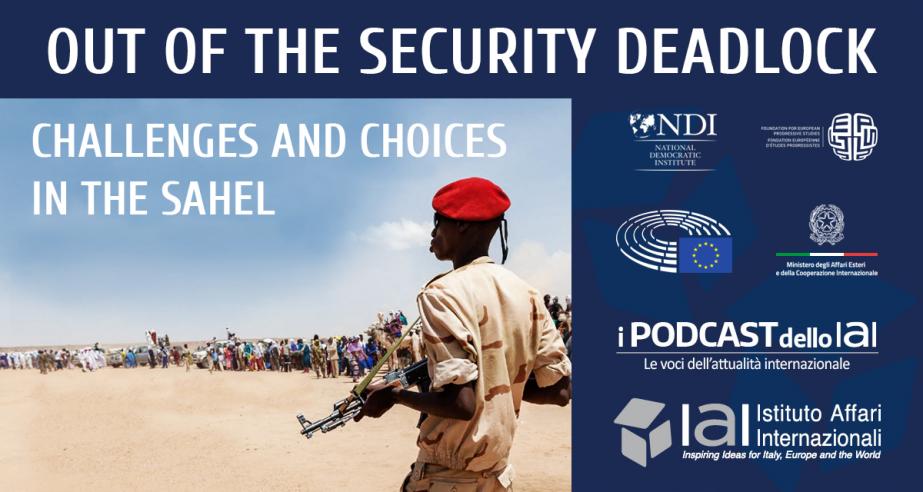 The event was the occasion to present the booklet "Out of the security deadlock: challenges and choices in the Sahel", result of a research project coordinated by the Istituto Affari Internazionali (IAI), the Foundation for European Progressive Studies (FEPS) and the National Democratic Institute (NDI), with the support of the Italian Ministry of Foreign Affairs and International cooperation.
The project focused on the governance of security sector reform (SSR) in Burkina Faso, Mali and Niger and on its interlinkages e other regional security processes. The analysis of governance connected to SSR also includes its links with disarmament, demobilisation and reintegration (DDR) of violent extremists and militias, a pivotal issue in the region. The research places particular emphasis on the role of the European Union and of other international actors in the region such as the United States, Gulf Countries, and China. Furthermore, the research scrutinizes the impact and interaction with local actors in particular by the EU, such as diplomatic actions, development and peacebuilding projects, and security training and mentoring of local forces. Finally, the project also considered the connections between SSR and stabilisation, militarisation and the trend towards self-policing.