EU Non-Proliferation and Disarmament Next Generation Workshop 2021
15/12/2021, Virtual event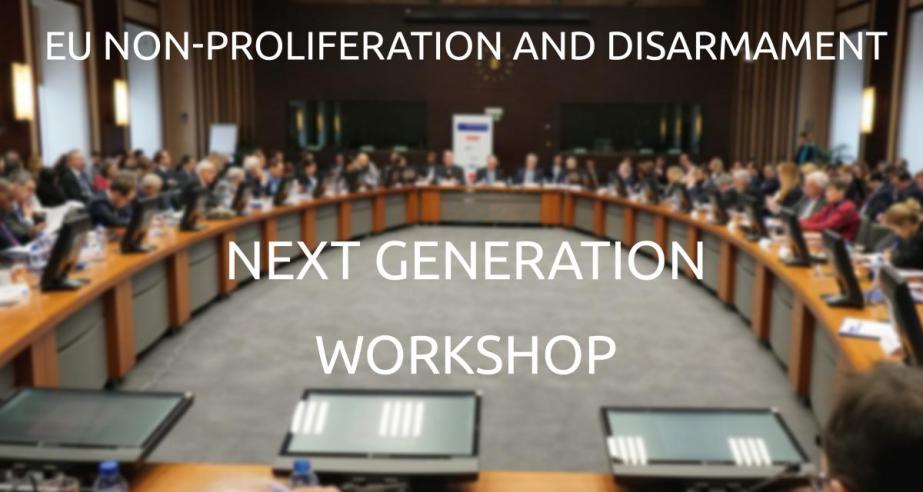 On 15 December 2021, the Istituto Affari Internazionali (IAI), on behalf of the EU Non-Proliferation and Disarmament Consortium, will organize the annual EU Non-proliferation and Disarmament Next Generation Workshop. Young students and professionals in the field, selected through a competitive process, will discuss pressing issues of the Arms Control, Non-Proliferation and Disarmament field and present fresh ideas and views on how to address the field's main challenges. Specifically, this year, the selected speakers will present on the following topics:
The AUKUS Partnership's effect on the Risk of a Nuclear in the Indo-Pacific Region
The JCPOA in a triangle of Proliferation, Counter-Proliferation, and Non-Proliferation
The Conventional Weapons Trade: Shortcomings of the EU Regulation
25 Years Since CTBT: Can the Stalemate be Resolved?
Regulating Lethal Autonomous Weapons Systems (LAWS)
The Threat of Nuclearized Hypersonic Missiles
The Impact of Hypersonic Glide Vehicles on Strategic Stability in the Euro-Atlantic Region
Presentations will be followed by comments from other participants, including EU officials. 
For details and applications: eunpdc(at)iai.it