Challenges to Democratic Consolidation in Turkey
19/01/2015, Brussels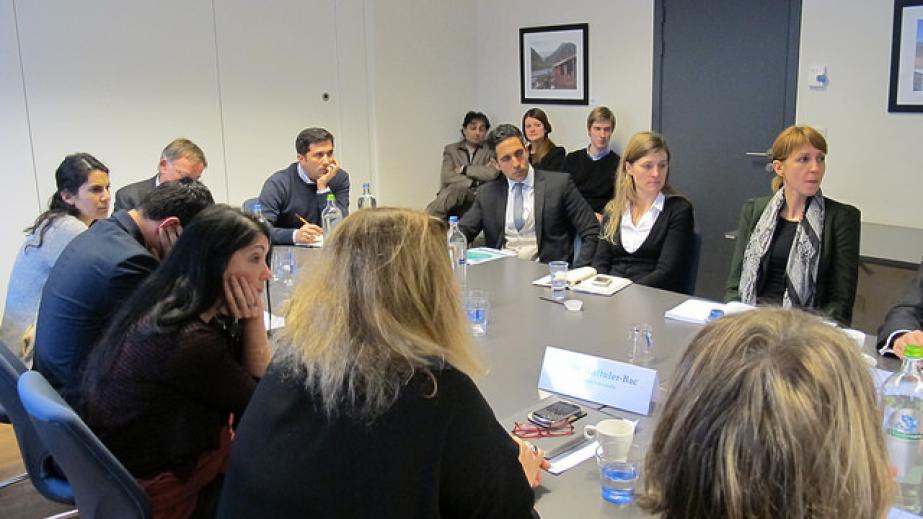 On January 19, the German Marshall Fund of the United States (GMF), in partnership with the Istituto Affari Internazionali, the Istanbul Policy Center, and Stiftung Mercator, hosted Professor Meltem Müftüler-Baç from Sabanci University, Istanbul, and GMF Ankara Office Director Özgür Ünlühisarcikli for a discussion on the challenges to democratic consolidation in Turkey, in the framework of the Global Turkey in Europe project.

The discussion was moderated by Dr. Corinna Hörst, deputy director of GMF Brussels, and was conducted under the Chatham House rule. The audience included representatives from EU institutions, think tanks, and NGOs.

Discussants agreed that Turkey is experiencing a relapse into majoritarian and authoritarian rule. Since the mid-2000s, various indices point to the deterioration of democratic freedoms, the freedom of press, and gender equality. The reasons for this backslide are diverse, and have much to do with dominant party politics coupled with a weak opposition; the lack of systemic checks and balances; and the lack of tolerance for diversity and dissent.

As Turkish accession to the European Union is deemed unlikely for the near future, participants discussed alternative forms of differentiated integration. Such can include the upgrade of the EU-Turkey customs union, the establishment of a foreign policy dialogue, and specifically structured cooperation in such fields like counter-terrorism.

Discussants confirmed that while Turkey's ties to the EU are uncertain, its commitment to the North Atlantic Treaty Organization (NATO) is absolute. Turkey has a long-standing tradition of compliance with the NATO Agreement, and despite the growing alliance between Turkish President Erdoğan and Russian counterpart Putin, it does not put its membership to question.