JOINT – Understanding and Strengthening EU Foreign & Security Policy in a Complex and Contested World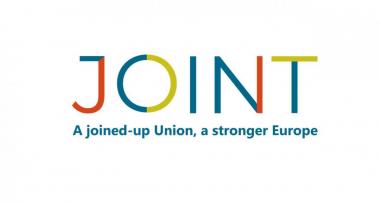 2021 - current
Challenges to EU foreign and security policy have been mounting in recent years. The dwindling global engagement of the US and the growing assertiveness of Russia and China compel the EU and its member states to rethink their role along new patterns of multipolar interactions. The severe weakening of state authority in the EU's neighbourhood create interconnected challenges spanning different policy areas. The emergence of nationalist forces often espousing Eurosceptic views complicates efforts to reach intra-EU consensus on international security matters. The interplay between these factors is most evident in the EU's difficulty in addressing crises and conflicts. The JOINT project analyses these dynamics while addressing the question of how the EU and its member states can make their foreign and security policy structures more joined-up and sustainable.
As usual with Horizon 2020 projects, JOINT breaks down in a number of Work Packages. The project first considers the domestic and international context (WP2) as well as the existing institutional structures (WP3) of EU foreign and security policy. It then (WPs 4-6) delves into the study of nine conflicts and crisis areas in which the EU and/or its member states are involved, grouped together based on the factor that constrains the most the development of a more joined-up EU foreign and security policy: intra-EU contestation (Kosovo-Serbia, Israel-Palestine, Venezuela); regional fragmentation (Libya, Syria, Horn of Africa); multipolar competition (Ukraine, Iran, South China Sea). JOINT will survey public perceptions to evaluate the political acceptability of an enhanced EU foreign, security and defence policy (WP7). Finally, it will devise assessment criteria for effective foreign and security policy governance structures involving EU institutions and member states, encompassing multiple policy areas and unfolding in different formats of engagement of external players (WP8). JOINT combines research and public opinion analysis with innovative policymaker engagement and proactive public outreach. The project promotes mutual learning between researchers and policymakers through the secondment of four young scholars to the foreign ministries of France, Germany and Italy, as well as the European External Action Service.
Coordinated by IAI, the JOINT project involves 14 partners from 12 countries. Partner institutions include leading EU research centres, both think tanks (CEPS, CIDOB, FRS, ICDS, TF/GMF) and academic institutions such as the Free University of Berlin and the universities of Maastricht and Siena. The consortium also includes renowned institutions from extra-EU countries, spanning Norway (NUPI), Turkey (EDAM) and Ukraine (the Mohyla Academy of the University of Kiyv), as well as Ethiopia (IPSS) and Indonesia (CSIS).
Funding: European Union - Horizon 2020 Programme