The Food Security Challenge in the Middle East and North Africa and the Role of the EU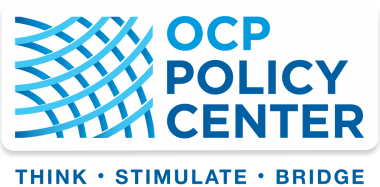 2014 - 2015
At the beginning of 2014, IAI and the OCP Policy Center have launched a new research project on the topics of food security in the Middle East and North Africa and on the role of the European Union. This project will be developed over two years and will include both research and outreach activities. It will critically tackle the nexus between food security in the Mediterranean region and the EU's Common Agricultural Policy (CAP).
Food security appears of particular concern for the Southern Mediterranean region, representing one of the biggest challenges facing the area. Its reliance on food imports, coupled with the consequences of environmental degradation and water stress, call for the urgent need to develop sustainable agriculture and food systems. In light of the interdependence of Southern Mediterranean and European economies, Euro-Mediterranean relations take on particular relevance for food security and, more in general, for sustainable agricultural development.
These and other topics were dealt with in an international conference that was held in Rabat on 20-21 November 2014. A Call for Papers was launched to select the papers that were presented at the conference. The final research results have been collected in an ad-hoc volume that was presented in Milan on 20 June 2015 during an international seminar organised in the framework of ExpoMilano 2015.
The second meeting taking place as part of the official programme of the Cascina Triulza (Civil Society Pavillon) at ExpoMilano 2015 was an international seminar on 'Sustainable Development and Food Security: Exploring new patterns of governance' held on 11 September 2015.