Transatlantic Tensions on Data Privacy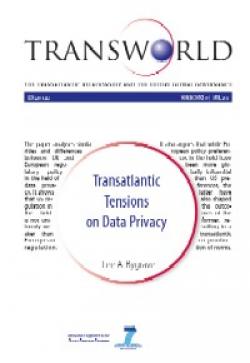 The paper analyses similarities and differences between US and European regulatory policy in the field of data privacy. It shows that US regulation in the field is not uniformly weaker than European regulation. It also argues that while European policy preferences in the field have been more globally influential than US preferences, the latter have also shaped the outcomes of the former, resulting in a transatlantic co-production of norms.
Paper produced within the framework of the IAI project Transworld.

TW_WP_19.pdf
Details

Roma, Istituto affari internazionali, 2013, 20 p.

Issue

19
Introduction
1. Transatlantic Commonality
2. Transatlantic Difference
3. Explanations for Transatlantic Divergence
4. Splintering Cleavage Lines
5. Open Power Struggles
6. Winners, Losers – and Co-Producers
References