New Socio-Political Actors in North Africa: A Transatlantic Perspective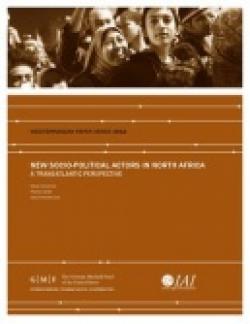 The chapters in this report analyze a number of features of each of the three socio-political actors (civil society, economic actors, and Islamist parties) in North Africa: their role in the current phase of transition, the extent to which they can be defined as "new" actors, and their relationship with other components of the state and society, including the remnants of the old authoritarian systems. These features highlight their relevance, whether and how these actors have changed in light of the Arab Spring, their goals and instruments, and the main challenges they face in promoting democratic change.
Papers presented at the seminar on "New Socio-political Actors in North Africa: a Transatlantic Perspective", Rome, 16 November 2011.

mediterranean-paper_14.pdf
Details

Washington, German Marshall Fund of the United States, 2012, vi, 32 p.

Issue

14
Foreword, Silvia Colombo
1. Civil Society, Youth, and the Internet, Paola Caridi
2. The New and Old Economic Actors in North Africa, Jane Kinninmont
3. The Islamist Trajectory: From Repression to Participation, Silvia Colombo