Robert Springborg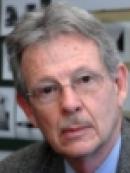 Position
Senior visiting fellow
Biography
Robert Springborg is a Scientific Advisor of the Istituto Affari Internazionali and Adjunct Professor at SFU School for International Studies (Vancouver)
. Formerly he was Professor of National Security Affairs at the Naval Postgraduate School, Monterey, and Program Manager for the Middle East for the Center for Civil-Military Relations; the holder of the MBI Al Jaber Chair in Middle East Studies at the School of Oriental and African Studies in London, where he also served as Director of the London Middle East Institute; the Director of the American Research Center in Egypt; University Professor of Middle East Politics at Macquarie University in Sydney Australia; and assistant professor of political science at the University of Pennsylvania. He has also taught at the University of California, Berkeley; the College of Europe; the Paris School of International Affairs of Sciences Po; the Department of War Studies, King's College, London; and the University of Sydney. In 2016 he was Kuwait Foundation Visiting Scholar, Middle East Initiative, Kennedy School, Harvard University.
His publications include Mubarak's Egypt. Fragmentation of the Political Order (1989); Family Power and Politics in Egypt (1982); Legislative Politics in the Arab World (1999, co-authored with Abdo Baaklini and Guilain Denoeux); Globalization and the Politics of Development in the Middle East first and second editions, (2001 and 2010, co-authored with Clement M. Henry); Oil and Democracy in Iraq (2007); Development Models in Muslim Contexts: Chinese, 'Islamic' and Neo-Liberal Alternatives (2009) and several editions of Politics in the Middle East (co-authored with James A. Bill). He co-edited a volume on popular culture and political identity in the Gulf that appeared in 2008. He has published in the leading Middle East journals and was the founder and regular editorialist for The Middle East in London, a monthly journal that commenced publication in 2003.
updated 12 July 2021