Paolo Guerrieri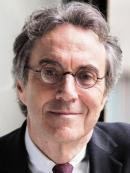 Position
Scientific advisor
Biography
Paolo Guerrieri is Visiting Professor at the the Paris School of International Affairs, Sciences-Po (Paris) and the Business School of the University of San Diego.
Senator of the Italian Republic and member of the Economic Budget Committee and the European Policy Committee at the Italian Senate from 2013 to 2018.
Scientific Director of "The Journal of European Economic History"  and "Economia Italiana".
He has acted as consultant to European and international institutions and organisations such as the European Commission, the OECD and the World Bank and CEPAL.
Former Professor of Economics at the University of Rome 'La Sapienza', and Visiting Professor at the University of California, Berkeley, ULB (Belgium), USD of San Diego, California, Complutense (Madrid, Spain), ESADE Business School (Barcelona, ​​Spain).

He is the author of several books and articles on international trade and policy, technological change, international political economy, industrial patterns, European integration issues.