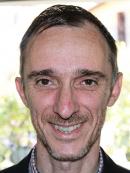 Fabrizio Botti is Senior Fellow in the field of economics and finance at Istituto Affari Internazionali (IAI) and Intesa Sanpaolo Fellow. He is also Research Fellow at Guglielmo Marconi University where he teaches Economics and Economics of Real Estate Markets. He is core member of "Minerva - Laboratory on Gender Diversity and Gender Inequality" at the Department of Statistics of Sapienza University of Rome. Previously he was Marie Curie Fellow at the Faculty of Economics and Politics of University of Cambridge and Visiting Fellow at the Centre for African Studies of Florida University.
His publications include:
"Energy Poverty in Europe: A Multidimensional Approach" (con Carlo Andrea Bollino), in PSL Quarterly Review, Vol. 70, No. 283, December 2017, p. 473-507
"La microfinanza in Europa: modelli a confronto" (con Marcella Corsi, Giulia Zacchia), in Moneta e Credito, vol. 70, n. 278, marzo 2017, p. 101-129
"Lo Stato come 'fornitore' d'investimenti sociali" (con Marcella Corsi, Giulio Guarini), in Moneta e Credito, vol. 69 n. 273, marzo 2016, p. 89-108

Nicola Bilotta, Fabrizio Botti
Rome, IAI, November 2019, 24 p.

Riccardo Alcaro,
Rome, Senate, September 2019, 47 p.
In:
Reports for Parliament