Opposition in Belarus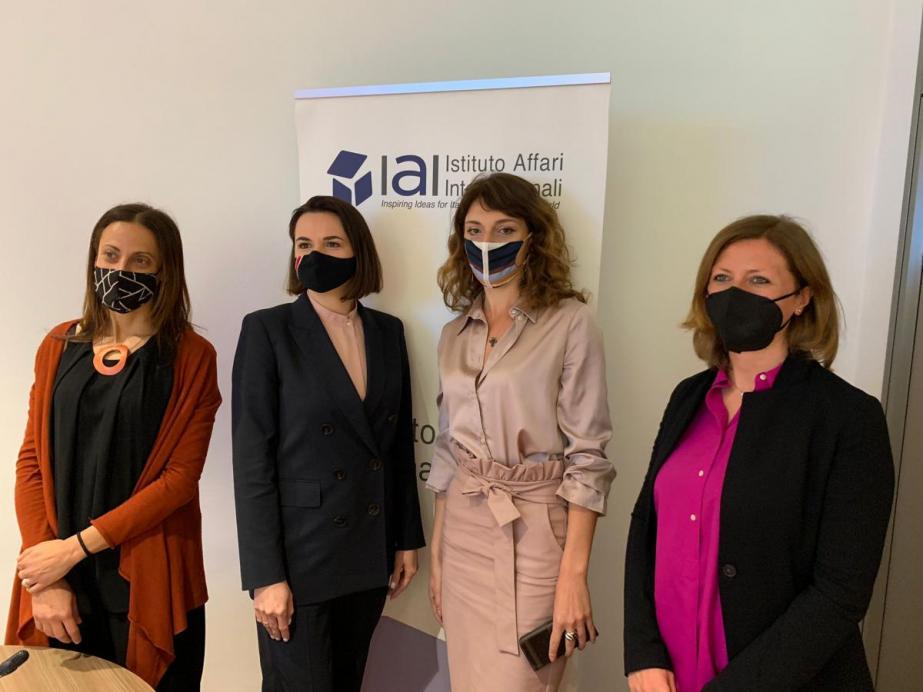 Over the last few months, the political situation has reached an impasse in Belarus. Although protests against Lukashenko continue, the regime refuses to engage the opposition in a meaningful dialogue. Who could change the situation? And what could the role of the Transatlantic community be? 
During the webinar "Revolution, reform or revamped authoritarianism: Belarus at a crossroad", organized by IAI on April 30, 2021, Nathalie Tocci (IAI director) talked with Sviatlana Tsikhanouskaya, leader of the Belarusian opposition.
In the picture, from left: Nathalie Tocci, Sviatlana Tsikhanouskaya, Nona Mikhelidze (senior fellow and expert in Russia), Nicoletta Pirozzi (head of the "EU, politics and institutions" programme and IAI institutional relations manager).