"Energy4YOUth" foresees lectures by IAI researchers in universities to promote an informative approach on energy and environmental sustainability. The initiative is part of the IAI-Eni strategic partnership aimed at analysing and disseminating data and information related to the energy transition worldwide.

In 2018 we have involved 10 universities and about 500 students from political science and international relations faculties.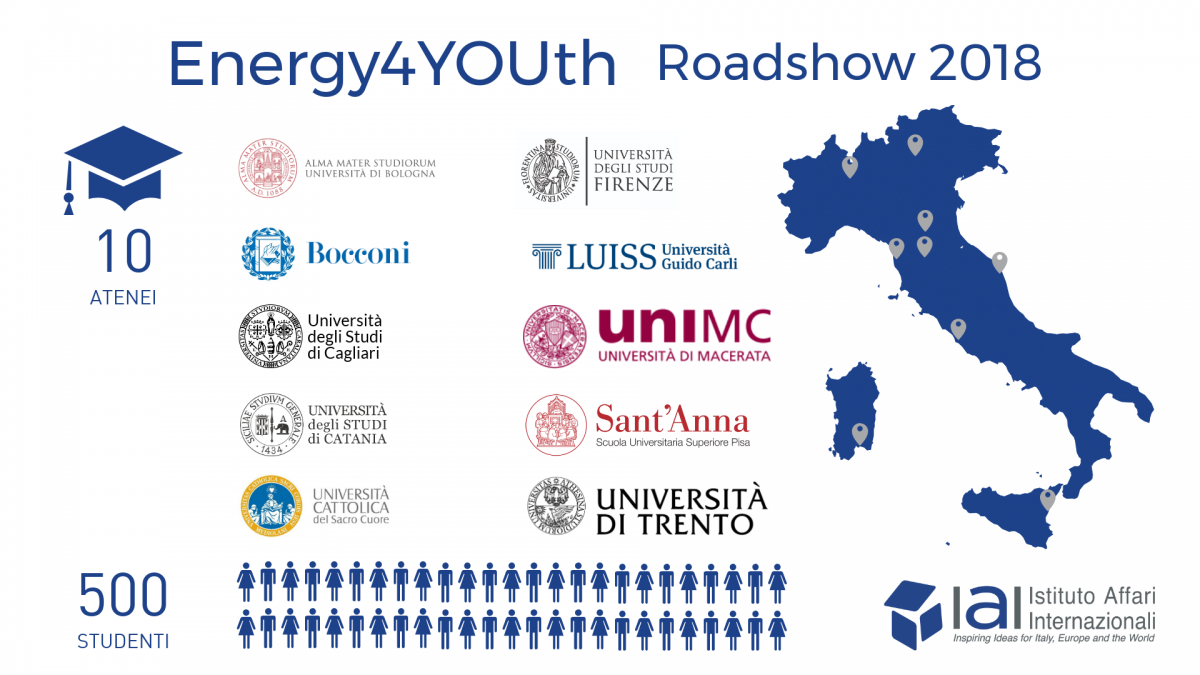 In the first six months of 2019 we have lectured in other 10 universities and involved 450 students.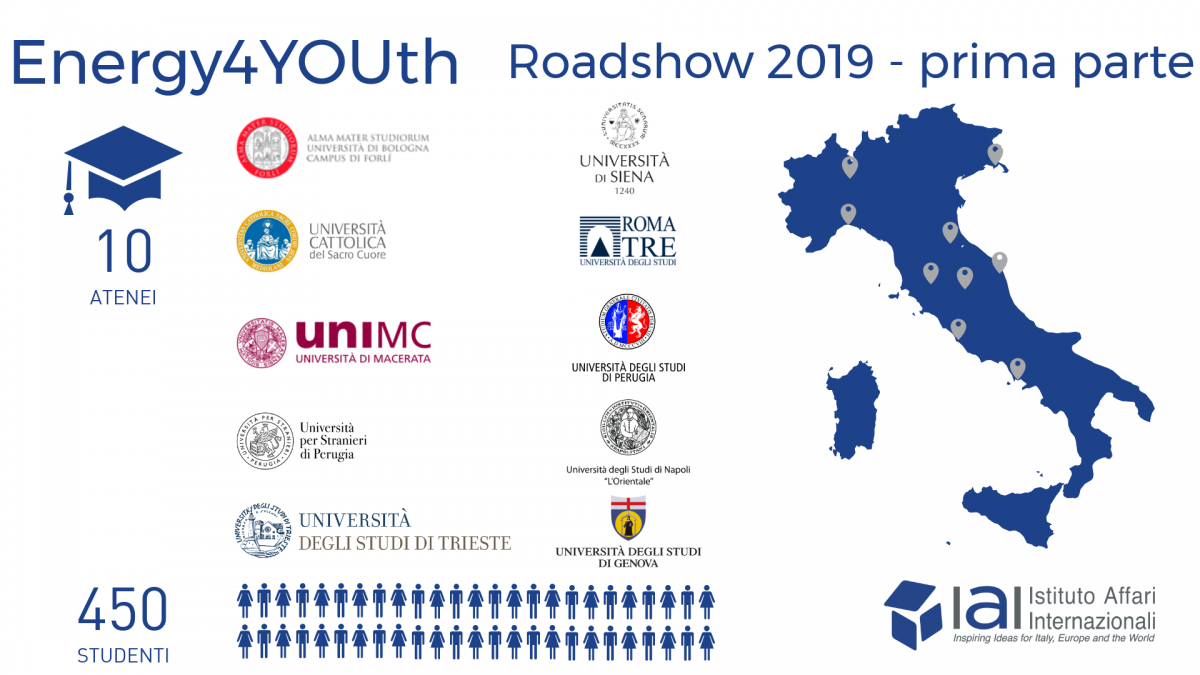 The initiative continues from september 2019, engaging other students and classes.