Nicola Casarini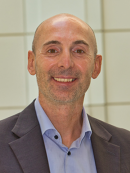 Position
Associate fellow
Biography
Nicola Casarini (PhD, LSE) is associate fellow at the Istituto Affari Internazionali (IAI) and Global Fellow at the Wilson Center in Washington DC. He has held positions at the Graduate Institute in Geneva, at the EU Institute for Security Studies in Paris, at Bocconi University in Milan, at the European University Institute in Florence, and at the London School of Economics and Political Science (LSE).

His research interests focus on the interplay between foreign policy, security studies and regional integration. He has published widely on: Europe-China and Europe-Asia relations, Chinese foreign policy, Asia's security, and transatlantic relations. He is the author of the monograph Remaking Global Order (Oxford University Press, 2009), editor of various volumes, including: EU-Korea Security Relations (Routledge, 2022) and Brussels-Beijing: changing the game? (EUISS, 2013), and co-editor of: European Foreign Policy in an Evolving International System (Palgrave Macmillan, 2007), Moving Forward EU-India Relations (Nuova Cultura, 2017) and The Routledge Handbook of Europe-Korea Relations (2022). He is currently working on a major project comparing US and EU approaches to North Korea and the prospect for unification.

His work has appeared – through op-eds, interviews and citations – in (among the others): TIME Magazine, Foreign Affairs, The New York Times, Reuters, Project Syndicate, The National Interest, The Hill, The Diplomat, Asia Times, South China Morning Post, Nikkei Asia.

Nicola is the founder and director of Orientedworld.com, a global consultancy platform.