Job Alert – Junior Researcher – Mediterranean, Middle East and Africa Program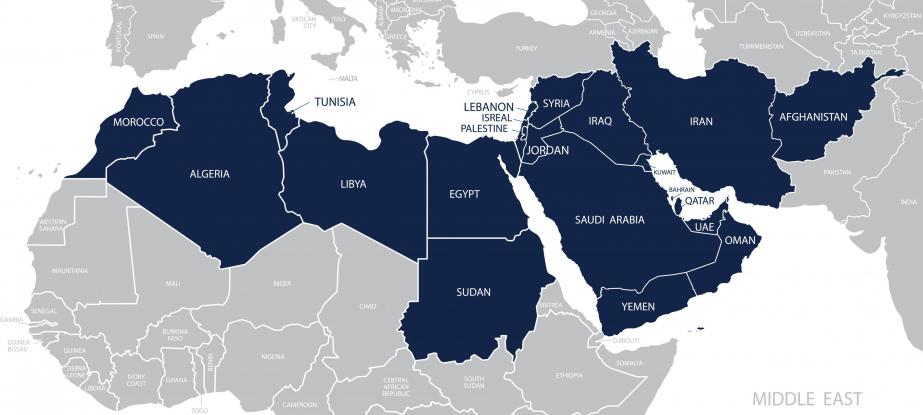 Summary
Position: Junior Researcher
Type of contract: term contract
Duration: 20 January- 31 December 2023, with possibilities of renewal
Location: Rome, IAI, Via dei Montecatini, 17
Deadline: 5 January 2023

The Istituto Affari Internazionali (IAI), based in Rome, (Italy), is hiring a Junior Researcher to work in the Mediterranean, Middle East and Africa Programme to carry out and disseminate research with a particular focus on the following topics:
Political, socio-economic and security dynamics in the Middle East, (Iraq, Iran, Gulf monarchies, Lebanon, Israel, Palestine, Jordan, Egypt)
European and transatlantic policies with a particular focus on conflict, human security, cooperation and peace mediation,
(Inter)regionalism and regionalisation
Dynamics and governance of migration and displacement.

The successful candidate will be integrated in all the work processes of the program carried out by the IAI headquarters in Rome.
Activities will include:
Writing articles, papers, reports and research documents
Editing documents for publication
Collecting sources and producing documentation
Assisting in the organisation of seminars and conferences, and producing conference reports about them
Supporting the cooordinationcoordination of international research groups and projects which also involve political and civil society representatives
Participating as a speaker in seminars and conferences
AssistigAssisting with fundraising and networking activities aimed at developing the Mediterranean, Middle East and Africa Programme
Updating the IAI website and coordinating communication activities of projects.

Qualifications
Applicants must have the following requirements:
Italian or foreign Master Degree in: international relations, political science, area studies, diplomatic studies, economy, international law (completed or at an advanced stage following the delivery of the final thesis)
Excellent knowledge of written and spoken English and Italian
Knowledge of academic literature relating to the Mediterranean/broader Middle East, as well as Euro-Mediterranean relation
Relevant work experience (which may also include postgraduate and/or internship training
Advanced skills in analytical writing and reporting

Preferential qualifications
Knowledge of a Middle Eastern language
Work or study experience in the region
English language publications
Editorial experience
Knowledge of gender dynamics in international relations, with particular reference to the role of women in diplomacy and peace mediation

What we are offering
The successful candidate will be offered a term contract lasting from 20 January to December 31st, 2023, with possibilities of renewal. The annual offered salary is € 17,000 gross paid in equal monthly installments with relative tax and social security deductions as provided by law.

Application
Applications must be submitted by 5 January 2023, 23:59 (CET) to programma-med(at)iai.it , email object: last name – Rif. MED-junior-researcher-2023, attaching in a single pdf document:
CV including date of birth, title of the Master's thesis and final grade, relevant work experience
motivational letter in English
possibly up to 2 short publications
signed consent form for the processing of personal data (IT, download)
The candidate may also attach a letter of reference.
No phone calls, please.
Shortlisted candidates will be invited for an interview which will take place from 10 January 2023 onwards, preferably in Rome at IAI headquarters, or online (Skype or other platforms).
A written test in English may be required during the interview.
No communication will be sent to non-selected candidates, whom we thank in advance for their interest.
This announcement is addressed to both genders and to people of all ages and all nationalities, according to Italian law.